The Congers-Valley Cottage Ambulance Corps came into existence in May of 1965, with the ambulance going into service on November 1st, 1966 (the first actual call was the following day at 12:30).

Born out of the necessity for further coverage because of the increasing population in Congers, Valley Cottage and Rockland Lake, the American Legion Post #1452 became the Corps' sponsor, advancing the necessary funds for operations.


CVCVAC History Factoids
In 1974, the CVCAC, with 64 riding members, answered 264 calls.

By contrast, in 2006, with 51 members, the CVCVAC responded to 1,359 calls, a 514% increase.




The license plate from our first ambulance in 1966.
The PCR for CVCVAC's very first call.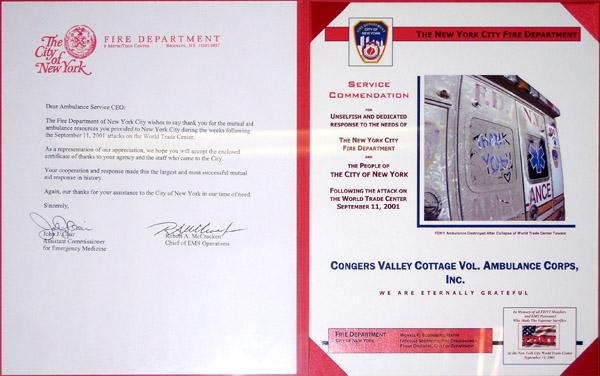 We did our part on 9-11 and will always remember, with deep sadness and honor, the lives lost and sacrifices made.